This is the clearinghouse for the latest news and opinion on stormwater management in the state of Pennsylvania. This site serves as a supplement to our flagship Online Resource Center, www.StormwaterPA.org -- a must visit site loaded with information on Stormwater Best Management Practices, Case Studies, Regulations, Technical Details, and more.
Tell Us What YOU Think of the New StormwaterPA site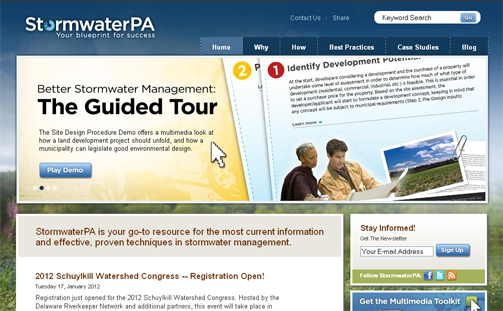 The latest, slicker, and easier-to-use version of StormwaterPA.org is now live.
We want to know what YOU think!
Which new features do you like the most? What do you think of the newest case studies? Share your thoughts below in the comments, or email us at info@stormwaterpa.org.
Comments (0)