This is the clearinghouse for the latest news and opinion on stormwater management in the state of Pennsylvania. This site serves as a supplement to our flagship Online Resource Center, www.StormwaterPA.org -- a must visit site loaded with information on Stormwater Best Management Practices, Case Studies, Regulations, Technical Details, and more.
Homes in WA Receive WaterSense Label
Newly-built sustainable townhouses in Issaquah, Washington, are part of the first housing community to receive the WaterSense label. According to the U.S. Environmental Protection Agency, the WaterSense label program (modeled after the Energy Star program) is applied to homes that use 20% less water than their standard, new-home counterparts. The housing community is called zHome, and they look wonderful!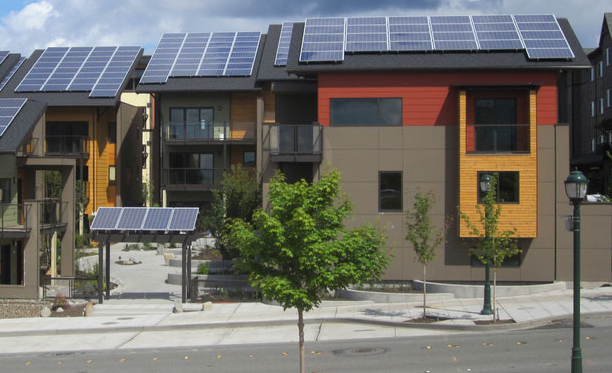 If you are interested in using WaterSense-certified products in your home to cut down on water usage, the EPA provides ample information about these items. I hope that this certification becomes just as successful as Energy Star. Both labels seem to be very helpful to the average consumer when it comes to navigating the options.
(Source: U.S. Environmental Protection Agency)
Comments (0)